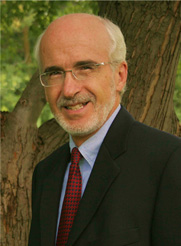 Ken has worked for over 21 years in the recruitment industry. Prior to starting Cornerstone, he spent 17 years with another search firm where he was a Vice President. He has a B.A. from the University of Toronto and two additional years of post-graduate studies in theology. He is also a Certified Personnel Consultant (CPC).
His recruiting experience includes the areas of Accounting and Finance, General Management, Human Resources, IT, Customer Service and Sales.
He has recruited for some of the largest companies in Canada as well as a number of medium and small businesses. The industries include hi-tech, manufacturing, financial services, distribution, retail, professional services, packaged goods and entertainment.
Ken's clients appreciate his ability to listen carefully and understand their needs. His years of experience help him develop a thorough comprehension of position requirements at the outset of the search so that he only puts forward candidates who are highly suited to an opportunity.
Outside the office he stays busy as well. He works with 'at risk' teens through Youth for Christ and enjoys playing basketball, hockey and wilderness canoe trips. For many years he served on the board of directors of a federal political party in the riding where he lives. Ken and his wife have been married for 30 years, have 5 children and an ever increasing number of grandchildren.